Nevada Cure has just published its 14th Informational Bulletin for the months of November and December.
You can read an/or download this issue by clicking on this link.
Our imprisoned members will receive a printed version of this issue.
If you would like to donate to Nevada Cure and help send our Bulletin to members in prison, please send your most welcome donation to:
NV-CURE,
540 E. St. Louis Ave,
Las Vegas NV 89104
Or send your donation via Paypal.
THANK YOU!!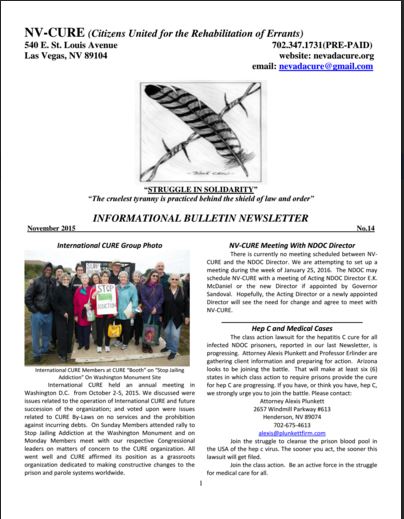 Front page of IB 14 (2015)